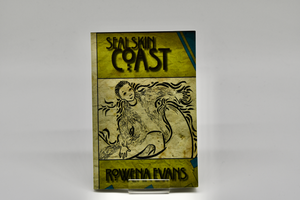 "Wallace Emmet Keyes has so many problems he doesn't know which way to turn. Everyone at the new school makes fun of him. His cousin can't stand him. For the last month he's lived with Aunty Jay, Raa and Raiona in a tiny flat in the city instead of at home with his parents. But these are distractions from the big problem: both his mother and father have run away from home.
Becoming tough might fix some of that - but it's not until Wallace meets the mysterious Zillah that things change. Why does she know all about him? Why has he never met her before? Why does she want him live up to all his names, and strangest of all, why does Zillah trick Wallace into falling into the harbour near her odd house?
Zillah introduces Wallace to an unknown side of his family and to a fabulous, hidden ability that matches all his dreams. Soon Wallace and his newly found cousin Eartha embark on a desperate adventure to find his parents - and answer Wallace's questions."